Not calling it soup.
wittels: hot hamm water
Neko Case in Country Living magazine
dancingvirginia: pierrotsomepeople: I want her kitchen. And living room couch. And her garden. And maybe I should move my piano into the kitchen. I like her reasoning behind having one in her kitchen. And this is the best quote I've ever read from anyone, ever. "When I'm desperately lonely and want to go home, I buy fabric online," Case admits. "I don't know how much sadder it gets. Some...
"The real marriage of true minds is for any two people to possess a sense of..."
– Edith Wharton, from her autobiography (via turtalia)
An open letter to the very drunk young lady at...
We could all see your entire bare ass, like, most of the early part of the evening. I thought you should know, because I bet your attentive boyfriend was all, "No honey, it wasn't that bad! You were fine! Don't be embarrassed! No one even noticed!" Nope. In actual fact, you were a real mess and you made bit of a spectacle of yourself. You made me extremely glad I am not 22...
Damn, Gina: A letter to 14 year old me about... →
sarahb: Dear 14 year old me, Hey. What page are you at in No One Here Gets Out Alive? Cool. Anyway. I know you're weirded out by the idea of marriage, and have some concerns about exactly what it might entail, so now that I've been married for exactly one year, I thought I'd give you a rundown of… Congratulations Sarah Brown! Not that Sarah Brown, the other, much much better one. This...
food on the fire-escape: Thirteen Observations... →
turtalia: 1. If you work hard, and become successful, it does not necessarily mean you are successful because you worked hard, just as if you are tall with long hair it doesn't mean you would be a midget if you were bald. 2. "Fortune" is a word for having a lot of money and for having a lot of luck, but…
Ladies and Health and Media and How We Really Live →
Regarding the recent internet kerfuffle on XOJane.com's Health Critic, Cat Marnell: I love Cat's baldly honest writing, even though sometimes (all the time really, no judgment, I promise) she comes across as a bit of a mess. A self-confessed mess. A flawed and funny human being. It is interesting as hell to read what she has to say about benzos, lipgloss, Kardashians, plastic surgery,...
Watch
Wild Flag album out September 13, playing Cat's Cradle in Carrboro, NC on October 21. Cannot wait!
MY FAVORITE CHICK LIT WRITER IS DEPRESSED AND IT... →
As soon as I saw the title, I knew that Jessica Olien must be writing about Marian Keyes. Ms. Keyes openness about everything—including the crushing depression that she suffers—makes me feel like I know her intimately  and I wish I could do something to help her. Somewhat selfishly, because I want her to write more, and faster. I miss her. This post on XOJane made me happy that...
Things to Which I am Looking Forward Right This...
-A one-year-anniversary vacation trip to Chicago, in a little more than a week -Seeing my buddy Chad while there -Packing for that trip, oh man, I love packing -My first major league baseball game (Mets v. Cubs!) -Drinks out with Paul and Harper and Darby tonight as part of an ongoing Keep Monday Awesome campaign -More Deadwood season 1 arriving via Netflix tomorrow! -Being able to wear cute...
Helpful to me this week. →
nprfreshair: "Nobody tells this to people who are beginners, I wish someone told me. All of us who do creative work, we get into it because we have good taste. But there is this gap. For the first couple years you make stuff, it's just not that good. It's trying to be good, it has potential, but it's not. But your taste, the thing that got you into the game, is still killer. And your taste is why...
Read this, then donate to Planned Parenthood. ... →
The best dating advice I have ever given.
There's a whole school of gentlemen who circle forever, fearing that just over the horizon is a better place to land. I dated many of them, a lot, over and over, throughout my teens and twenties and maybe a little into my 30s too. Dating and/or marrying this sort of forever-circling person would make anyone very unhappy and possibly crazy, long term. Even the most secure person would...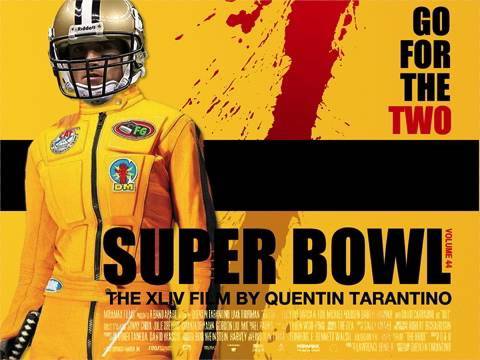 "Creating a life that reflects your values and satisfies your soul is a rare..."
– Bill Watterson (via calvinnhobbes) Bill Watterson, one of the best people ever. (via seedsot)
Mary Anne does not know how to use the Internet. →
sarahb: I love these. Yesterday, Sweet Valley High came up at work (as it does) and I was able to give a very detailed description of both Wakefield twins, which somehow led to a discussion of The Baby-Sitters Club…  Totally not the same series, coworkers.  I love The Hairpin.